Diane Shaw made her first TV appearance in front of 15 million people on ITV's 'STARS in their EYES' Grand Final in 1998.
She performed the Diana Ross hit 'I'm Still Waiting' backed by a 30 piece orchestra.
The show catapulted her singing career into mainstream public attention.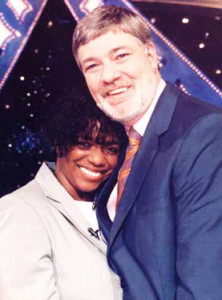 Red Dwarf
Red Dwarf
Red Dwarf
Earlier in the year Diane was also asked to record the vocals on the theme tune to the BBC's Red Dwarf TV series.
She appeared under her maiden name Diane Hunte.
The recording has appeared on many TV Theme tune compilations all over the world.